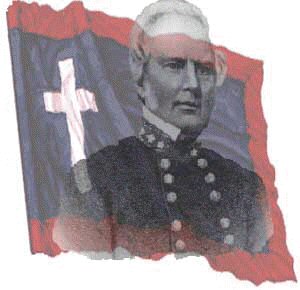 June Meeting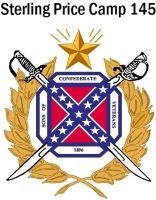 Compatriots,
Due to social distancing and any problems we could be subjected to at Jefferson Barracks, we have decided to have a short meeting and BBQ at Jim England's home on Saturday June 20th. (Directions to his home below) He has a huge yard with lots of privacy. And in case of rain there is a nice wrap-around porch on the first and second floors of his house.
The camp will supply the meat, (hot dogs, hamburgers, and if up to me pork steaks) buns, a few drinks and charcoal, and would like for everyone else to bring a side dish and/or drinks of their choice. I love baked beans hint-hint. If anyone has a yard game to play, that would be something for everyone to do also. Families are welcome, so feel free to bring the wife, kids, grand-kids, or any other family member. Or any potential members for that matter.
We will hold a meeting first, and Jim England will give a short speech concerning Memorial Day. Afterwards we can all have a hearty meal and socialize. The guest are welcome to attend the meeting, or socialize and play games during the meeting if they like.
Saturday June 20, 2020
Social Time 12:00 PM
Meeting Starts 12:30 PM
After Meeting - BBQ meal and more Socializing time.
I can't stress the importance of sending an RSVP so we will know how much food to prepare.
So PLEASE RSVP!!!
---
Directions to Jim England's home:
4606 Byrnesville Rd.
House Springs, MO. 63051
Jim's Cell Phone: 314-570-0260
Bob's Cell Phone: 314-974-5841

From Hwy 270 go West on Hwy 44 to the Eureka Exit Hwy 109.
Go South (or Left) on 109 to Hwy W.
Go LEFT on Hwy W.
Take Hwy W to Byrensville Rd.
Turn RIGHT on Byrnesville Rd. and take it to Franz Farm Rd.
Turn LEFT on Franz Farm Rd. You can't miss it. It's a huge Sod Farm.
To Jim's regret it is NOT the Mansion you'll see on the right.
So keep following the road until you see a farm house on the right. Can't miss it.
Also from Hwy 270
Take Hwy 30 South to Hwy W in House Springs and go RIGHT.
Take Hwy W to Byrensville Rd and go LEFT.
From there, see above directions.
You can also take Hwy 21 from Hwy 270.
Take Hwy 21 all the way to Hwy MM and go RIGHT.
Take that into House Springs and follow above directions.
If you are coming any where from the South and you know where House Springs is located.
See above directions.
Thank You,
Bob Kennedy
Commander