9 articles

Capt. William H. Wiseman : Co. G 43rd Tennessee Infantry CSA : Ancestor of Dale Wiseman, Sterling Price Camp, No. 145, St. Louis, Mo.

...William H. Wiseman enlisted in Company G, Forty-Third Tennessee Infantry at Mosby Creek, Knoxville, Tennessee on October 19, 1861. This regiment was raised by the Hon. JamesW. Gillespie, of Rhea county, and Assistant Adjutant General under Governor Harris. The regiment was mustered into Confederate service on November 24,1861 and Wiseman was elected Lieutenant of company G under Captain James Neff. The regiment did guard duty at the bridges along the East Tennessee, Virginia, and Georgia rail line during the winter and spring of 61-62. The regiment was re-organized in May and Wiseman was elected Captain of company G. After several months of extensive drilling at Charleston, the regiment joined General Bragg at Mt. Sterling, Kentucky. The ladies of Mt. Ste...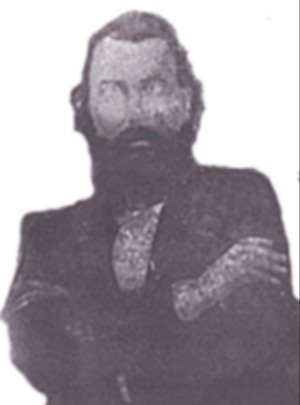 ... Francis Gardere Henderson was born around 1826 in Baton Rouge, LA. His father was Stephen Henderson and mother, Mary Hardy Reid. He was the oldest of at least 8 children, two others who fought for the south in Louisiana. During his youth in Baton Rouge, he was a member of the Young Whig movement as his father, Stephen was very involved at the state level. His father was a plantation owner, editor of the "Baton Rouge Gazette" and very involved in the politics of the town, including "Town Magistrate" (early name for mayor) from 1836-1838. Francis Gardere Henderson grew up in a very "involved" family. When the call came to reinforce General Zachary Taylor in Mexico, Francis G. was among the first 90 from Baton Rouge to go to his rescue as...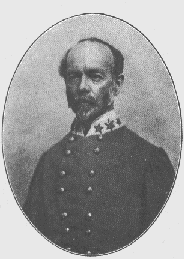 ... General Joseph E. Johnston was born in Cherry Grove, Va., February 3, 1807, and died in Washington City, D. C., March 21, 1891, in the eighty-fifth year of his age. He was graduated at the United States Military Academy at West Point, in the same class with General Lee, in 1829, and was commissioned second lieutenant of the artillery. His service in military and topographical duty was continuous in that rank until 1836, when he was promoted to first lieutenancy of artillery and made aid-de-camp to General Winfield Scott in the Seminole war. A civil engineer in 1837-38, and in July, 1838, he was appointed first lieutenant in the corps of topographical engineers and breveted captain for gallantry in the Seminole war. In that war a ball struck him ab...
John Drumghoule Williams : A Texas Partisan Ranger : 8 September 1840 - 17 October 1917 : By Chuck Workman, great grandson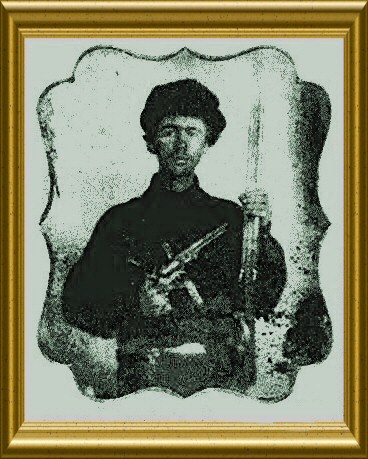 ...Of his nine children that accompanied Lemuel Hardin Williams (My GGGrandfather) from Kentucky to Texas in 1857, John Drumghoule was the eldest. Born in 1840, he passed his 17th birthday during the first week of the trip, but it is doubtful that there was much of a celebration as there might have been. He had helped his father in the Albany store and was expected to do a man's work on the journey. His younger brother, Francis Irwin, even at the age of twelve, probably helped drive the wagons and kept his eye on their younger siblings. When his father purchased land for a house , John and Francis helped clear enough of the forested property for the structure. They also helped their father clear the land for the new Baptist church, too. (LH Williams donated the property) When Lemuel Wi...
Chuck Workman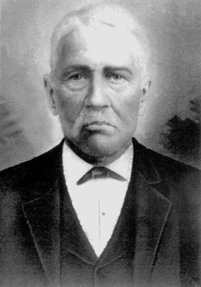 ...Joseph "Addison" was born October 27, 1824 in Louisiana. His parents were Samuel B. Barber (born circa 1790 in Hagerstown, MD ) and Elizabeth "Betsy" Barrow. Addison married Emmeline Frances Jackson (born December 9th, 1837, Alabama; daughter of Bill and Polly Jackson) and fathered at least 5 children. Known children are: Anna Melissa BARBER, b. June 5, 1861; Thomas Henry BARBER b. Oct 25, 1864; Augusta Eliza BARBER b. Oct 8, 1869;Martha Laura Jane "Mattie" BARBER b. Nov 29, 1873; and Ruby Amanda BARBER b. Feb 27, 1876. Joseph Addison enrolled in the military on April 10th, 1862, Company F, Spaight's Battalion. He was 36 years old at the time and is listed in the Texas Pensions Records website. The battalion was known as "The Moss Bluff Re...
...2nd Lt. John Calvin Welch, Co F, 9th Mo. Infantry CSA John Calvin Welch was born on November the 8th 1840 in what is now Dent county Missouri (for your info. part of Crawford and Shannon counties were subdivided to form Dent Co.) He was the Son of Thomas Welch and Eliza Reddick Welch who were originally from Tennessee and of Scottish decent. He was married to Martha Elinder Wofford on Dec. 20th 1866 and they head 7 children. He enlisted in 1861 with Freemans Company, Missouri state militia for six months, and was captured and taken to Alton Illinois where he was held prisoner until Sept. 1862, when he was exchanged. Then he enlisted as an Orderly Sgt. in Co. F 9th Mo.Infantry. After the Battle at Pleasant Hill La. in 1864 he was promote...
Steve Chase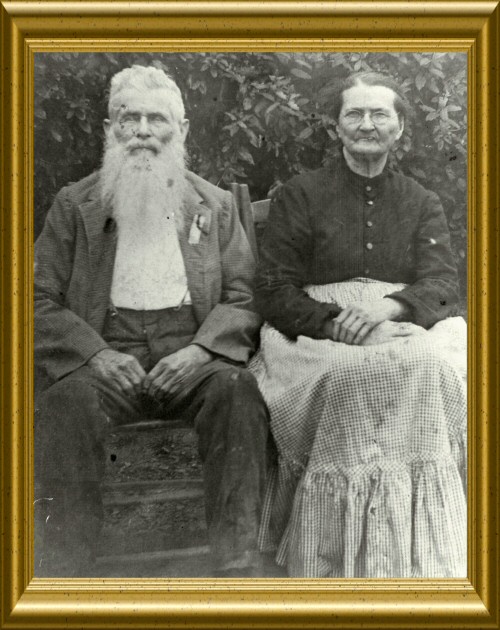 ... Elias James, born Feb. 4, 1836, enlisted in Co E, 4th Alabama "Roddey's" Cavalry, CSA. His younger brother, Enoch, also served in this same unit. Elias was severely wounded on Dec 24th 1864, in a skirmish North of Decatur, Alabama. The day they brought him home, it was very cold, and the blood was frozen in his hair. A piece of his skull was shot out and covered with a metal plate by a surgeon. J. A. Taylor, of the same unit, was one of the men who carried Elias home from the battlefield. "...the yankys is as thick as black birds up hear." --Sgt. Wm C. Hester, Co E, 4th AL Cavalry The regiment, often operating in widely separated detachments, was nearly all that was keeping the Yankees from crossing South of the...
Scott K. Williams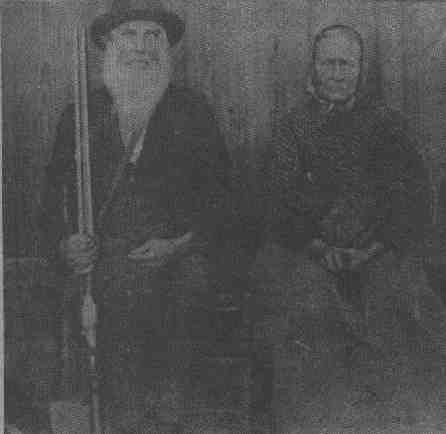 ...Gilliam Bounds and wife, Kizziah Nelson (Seated outside their cabin and displaying their most precious material possessions. Gilliam is holding his shotgun and in left hand, a leash for his favorite coon dog. Kizziah is holding what appears to be the family Bible. They were devoted Christians.) Gilliam Bounds, Pvt., 3rd Btn Miss. State Troops. Gilliam lived most of his life in Mississippi but did live for a period of time in St. Helen Parish, Louisiana which is just across the State border. He was born Jan. 22, 1822 and died April 6th 1912 at the age of ninety. During his life he was a farmer, trapper and hunter. He had the reputation of having the best coon dog in the county. During one unfortunate night, this coon dog became engaged in a battle with a very large coo...
...James Barrington Davis was educated in Mt. Sterling, KY and served with Kentucky troops in the Mexican War. Returning home, he worked on the family farm while resuming his education in Law. His father, Josiah Davis died at the age of 50 in 1847. In the mid 1850's James moved to Bonham in Fannin County, Texas where he opened a law practice and on 20 April 1858 married Miss Mary Eliza Beauchamp, formerly of Morgan County, KY, but living in Paris, TX with Harriett Graves Wooten and her husband Dr. T. D. Wooten. The wedding reception took place at the Wooten home. The couple then began housekeeping in Bonham. Mary Eliza would return to the Dr. Wooten's home in January 1860 for the birth of her first child, Martha and a second child, Anne, was born here less than 11 months later. Jam...
Chuck Workman